As the TV adaptation of Philip Pullmans epic fantasy His Dark Materials reaches our screens, one writer tells how the trilogy changed her life
As a child, I cavorted in Oxford colleges, rode atop armoured bears and swanned off to Svalbard to witness the majesty of the northern lights all while remaining within the walls of an Edwardian terrace in Cardiff.
No, I wasnt a fantasist. Or, at least, the fantasy wasnt mine alone. The escapades were thanks to my compulsive reading of Philip Pullmans His Dark Materials. Northern Lights, the first book in the His Dark Materials trilogy, was published in 1995, when I was four, so it was a few years after it came out that I fell for Pullmans writing. But when I finally did boy, did I fall hard. I zoned out of sleepovers with friends, family dinners, and on one occasion my brothers wedding as I joined Pullmans heroine, Lyra, on thrilling Arctic voyages and skirmishes in parallel universes.
If I detailed all the reasons I loved the trilogy, Id take up the whole newspaper. But it comes down to three things. First, I loved Lyra who, thanks to her daring and mischief, allowed me to glimpse what life would be like were I not such a timid teachers pet. Second, there were Pullmans irresistible daemons a kind of animal self. A companion who could shape-shift from seal to snow leopard seemed an improvement on my drab imaginary friend, Cheryl. And third, it felt rebellious. I had a cosy Church of Wales upbringing where the history of Christianity was presented as an uninterrupted stretch of benevolence. Pullmans scrutiny of the authoritarian side of religion was as invigorating as a blast of the Arctic air Id read about in his books.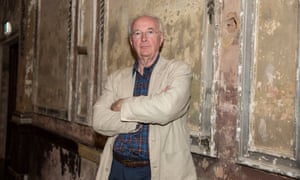 Source: http://www.theguardian.com/us