Systematic degradation by state police resulting in lost careers and poor mental health has been hard to prove for many seeking recompense
On a summers day in 1962, a year after the building of the Berlin Wall, three men in grey trenchcoats interrupted a German lesson at a secondary school in Mahlow, on the southern outskirts of the East German capital. One of them pointed a finger at 14-year-old Regina Herrmann and beckoned her to leave the classroom.
The men informed Herrmann that the ruling Socialist Unity party considered her father an enemy of the state, a capitalist exploiter, because he ran his own business, a hairdressing salon. In the old system, they said, bourgeois offspring like her could have counted on a university education. No more. She would not be allowed to continue attending a school in the socialist one-party state, and could bury her dreams of becoming a doctor right here and now.
In the coming months and years, Herrmann often had the feeling she was being followed. Men were always on her heels, she recalls, like a shadow. In her town, there were suddenly rumours that she was a Flittchen, an easy girl. Working at her fathers salon, men would make lewd comments or touch her inappropriately; twice, at a funfair and on a night bus, men tried to rape her.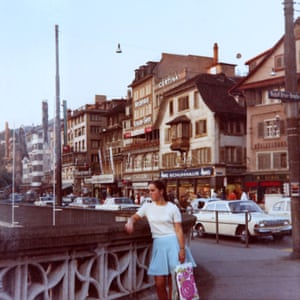 Source: http://www.theguardian.com/us